"Nyah! See?"
Not to be confused with the very popular and well done Mafia games we've had here in the past, Mobsters: TCS is yet another play-by-post roleplaying game, of the likes of Pendragon: TCS (Tales of Chivalry and Sorcery). What does the TCS stand for this time?
Tommy-guns, Crocodiles, and Speakeasies.
New Orleans, "The Crescent City", 1925. The height of American Prohibition. The nation is at the feet of gangster kings, and law enforcement is so corrupt that it has all but broken down. While barges of cotton and tobacco flow out into Lake Pontchartrain and the Mississippi river, Scotch whiskey and Cuban rum seeps into the French Quarter by paddleboat, rowboat, train car, stock car, aeroplane, purse, pant-leg, briefcase and boot-leg. Elsewhere, the tenements and shanty towns along the canals and bayous are aflood with rotgut gin, at best brewed in bathtubs, at worst laced with lethally poisonous wood alcohol. Other than the Volstead Act, the usual laws are also flaunted in their usual ways. Doctors and Dockhands fritter their savings away in gambling dens and brothels. Reefer and Heroin are in booming demand. Violence is a constant. The murder rate has doubled in five years.

That's only counting the bodies they've found.

Above it all are the gangsters, in their pinstriped suits and tipped fedoras, a cigar in one hand and a tommy-gun in the other. Petty hoodlums break baseball bats over eachtoher's heads for control of city blocks, while the big bosses bomb cars and buy judges. Every other week, like clockwork, another criminal outfit full of piss and vinegar steps off the boat in "The Big Easy" to seek their fortune and maybe even take the town for themselves. Can you be the ones to pull it off?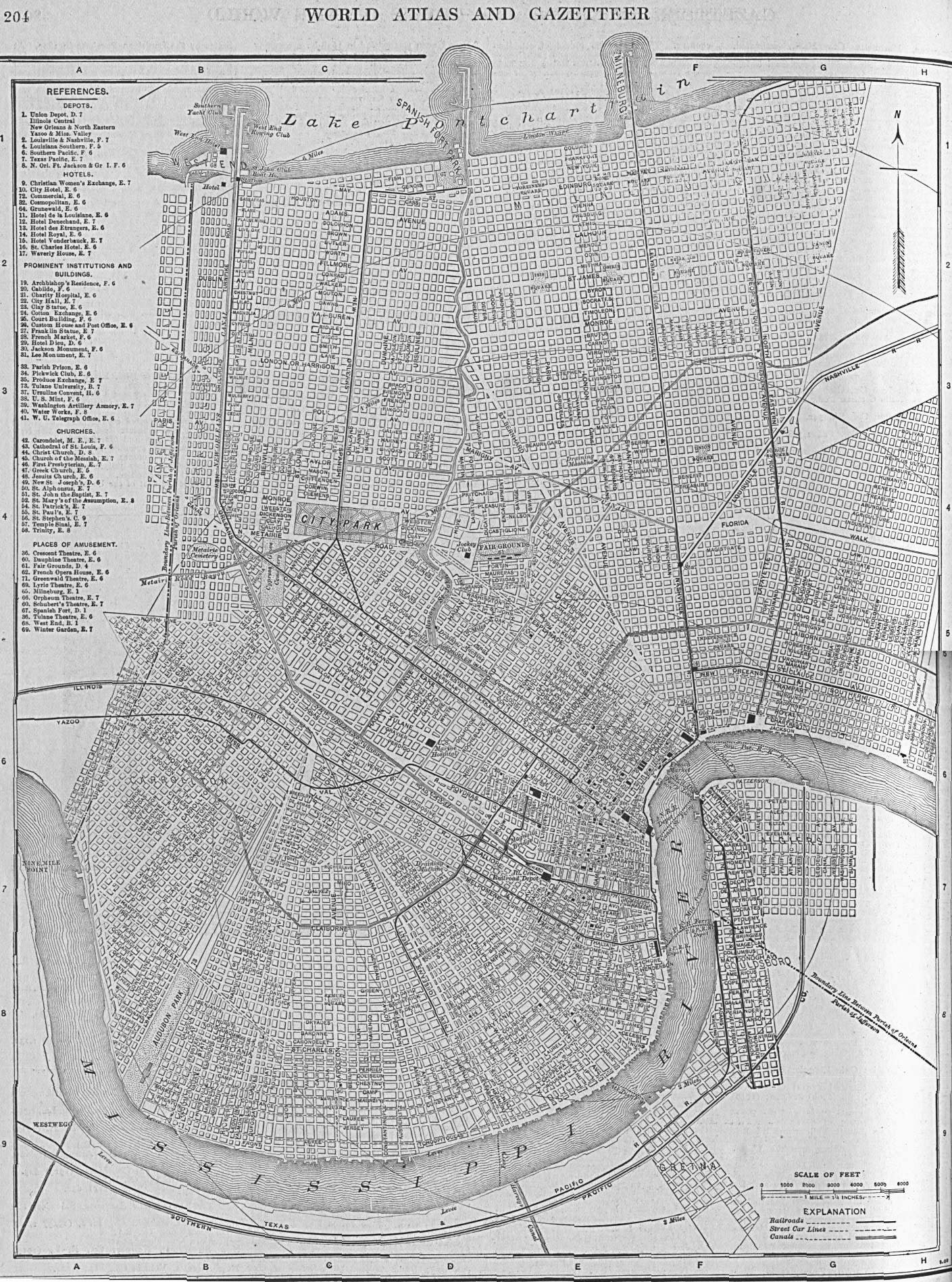 So, disclaimer, this is intended as a Hollywood, heightened reality version of prohibition; NOT what it was really like. Most of the stereotypes are played straight. Some things are simplified, some things are exaggerated. The criminal underworld is bigger, badder, bolder, and vastly more sophisticated here in this game than it was in actual fact.
Imagine it as a comic book about gangsters, instead of a documentary about gangsters.
Additionally, in the interests of everyone having fun and being inclusive, this version of the criminal underworld is somewhat more accepting of women, people of color, and gay people than they generally were in reality.
So far there are already five players. There is room for many more. Right now all the players are in a single family gang, new people can either join as an additional family member, as a hired associate or partner, OR, if there are enough people interested, you can form your own second gang.
The Callaghan-Beauchamp Gang
The Dames
"Bayou Belle" Callaghan, nee Beauchamp
: A dazzling beauty of 25 years, an enchanting companion, a political animal, a keen businesswoman, and an impeccable liar. She is Cajun, a creole french-speaker from the swamps and deltas of southern Louisiana. She has raven black hair, amber brown eyes, and skin that while somewhat swarthy, in thanks to some smattering of distant Native and African blood, passes for white in most environments. She is the de facto leader of the outfit at present. Even while she is tenacious in spirit, her body is exceptionally frail, and she simply cannot withstand any moderate serious of injury without fainting. She is the wife of Michael "Smokestack" Callaghan, they have a child together, named Jacques, and she is the younger sister of Deacon "Buckshot" Beauchamp. Her given name is Genevieve, her friends call her Evie.
Played by: Roobeastie
"Dolly" Beauchamp, nee Larksnest
: From an aristocratic family in the lowlands of Scotland, a genius of her age, skilled in law, trained in medicine, well-versed in many of the great sciences, a chartered public accountant, now putting her talents towards advancing the ambitions of the criminals she has for in-laws. She tends to dress conservatively She met and fell in love with her husband, Deacon "Buckshot" Beauchamp, while she was volunteering as a nurse during the war and he was recovering from another of his many horribly disfiguring battle wounds. It was Florence Nightingale Syndrome meets Beauty and the Beast. She is 35 now, the oldest of the gang, she and "Buckshot" have a daughter together, named Fiona. He given name is Dolores. In fact, her full proper form of adress would be "Doctor Mrs. Dolores Beauchamp MD, CPA, Esquire."
Played by: Ladk96i
The Gents
"Buckshot" Beauchamp:
Until you really get to know him, this man is the stuff of nightmares. A burly, tan-skinned Cajun man with severe disfigurements from the war (including a mostly missing nose, misshapen mouth/jaw, and several scars and burns), neither bright, nor charming, nor educated save in the judicious use of firearms. He has an unnerving tick that causes him to cluck his tongue occasionally. He earned a bevy of medals clearing out trenches during the war, now he uses his shotgun to clear out alleyways. He smokes reefer to help deal with his past trauma, which unfortunately doesn't mix well with his naturally high levels of paranoia. He has made powerful enemies and he's got a score or two that remains to be settled, so more days than not, he's not wrong to be paranoid. To his credit, he respects the articles of war, and will always accept a surrender. He is monstrously difficult to injure and his reflexes are deceptively quick for his size and perceived stupidity. His wife is "Dolly" Beauchamp and he is the brother of "Bayou Belle" Callaghan.
Played by KleinerKiller
"Smokestack" Callaghan
: An expert mechanic, a world-class driver, and an ace pilot. Half-Irish and Half-Jewish, hailing originally from New York. Age 31, White as the driven snow, but always has grease under his nails and the yellow stains of a chain smoker on his fingers. He never stops smoking unless he is a sleep and even then he'll wake up once or twice a night to have a smoke. He's 5'6" and wiry with rough hands and short cropped hair that becomes a tangle of dark curls if he doesn't cut it. He's a likable enough fella with a wry grin and a need for speed. His time as a fighter pilot during the war has left him with an inconvenient code of honor; much as he would never have shot a man's parachute out from over him, he will never attack someone who can't defend themselves. He is married to the "Bayou Belle", and is the elder brother of "Blinder" Callaghan. His given name is Michael.
Played by Scarik
"Blinder" Callaghan:
One wouldn't assume it by looking at him, but Mordecai "Blinder" Callaghan is in fact one of the most skilled safe-crackers in the country. A short, skinny, fresh-faced, well mannered, immaculately clean and well dressed young man of 20 with neatly slicked hair. The only thing that betrays his nature are his cold blue eyes, and the standoffish manner in which he employs them. While seeming the momma's boy, he was always the kind of child who liked playing with matches, picking locks, and pulling the wings off of flies. He put another man's eyes out once with his bare hands, which is where he got his nom de guerr. He is neat and tidy to the point of compulsion, and he has an eidetic memory. He's come down to The Big Easy fleeing some kind of trouble he's gotten himself into in New York. He's the younger brother of "Smokestack" Callaghan. People tend to call him Morty, which he dislikes.
Played by Jellicle
Getting Started with a Character Concept: Finding your Niche
Bayou Belle is a charmer. Dolly is an egghead. Smokestack is a motorhead. Blinder is a burglar. Buckshot is a death machine.
Unlike Dungeons and Dragons, which is probably most people's introduction to this kind of game, this game has no character classes or fixed professions. Your character has attributes and skills at various levels which you set, and that determines what they're good at. There are a lot of skills however, and not everyone can be good at everything, so the best strategy is usually to have everyone specialize in only a few areas, and have that be that character's "thing". Now there can and should certainly be a degree of overlap, it's a good idea if everyone is at least a little bit good with a weapon of some kind, but the group doesn't really need two mechanics or two lawyers or two safe crackers.
So here is a list of the skills that no one has put very many points into yet, so you might want to consider packaging a few of them together and making that your character's "thing". There are other skills than this, and you can also have be good at those ones if you want (Like "Pistol" or "Smooth Talk"), but try to base your skillset around being really good at one of the things no one else is really good at yet.
Armed/Blunt = Hitting people with heavy blunt objects, like baseball bats, or tire irons, or hammers. Not the most civilized approach, but it's effective and the weapons are readily available almost anywhere.
Grill = Interrogating people.
Armed/Edged = Stabbing or slashing people with edged weapons, like knives or swords. Yes, you can be a gangster with a sword. And yes, there are Sword-Canes.
Dodge = Pretty self explanatory, getting out of the way of physical peril, like melee attacks. Pairs well with Armed/Blunt or Armed/Edged.
Entangle = Use of ropes, nets, lassos, and knots for many purposes, including trapping or tripping up your foes.
Hoofing = Dancing
Moves = Acrobatics/Parkour. Climbing, jumping, and balancing mostly.
Running = Like walking but faster
Swim = Like crawling but wet
Thrown Weapon = "Who throws a shoe? I mean, honestly?"
Lingo = Mastery of foreign languages.
Filch = Pick-pocketing and Sleight of Hand.
Musician = Performing with musical instruments.
Submachinegun = Shooting tommy-guns at people.
Cardshark = Winning at cards without cheating.
Shutterbug = Photography, like being able to take useful photographs at all with the technology of the time.
Religion = Knowledge of theology and religious practices, useful for con men in some contexts.
Art = Sculpting and Painting
Carousing = Getting people drunk and talkative/vulnerable without yourself becoming unmanageably drunk.
Reply below if you'd be interested in joining.