HATE WEEK 2016 MOTHERFUCKERS
It's almost that time, you goddamn idiot, but first, I need you all of you shit sippers to sign up so I can pair you up according to quantity and/or quality of the shit you sip. It's gonna be a lot of fun for you all, and even for me to watch you slop around like a bunch of pigs that are missing key chromosomes, SO SIGN UP, FUCKCARROTS.
Wait what's Hate Week? Why are you being so mean?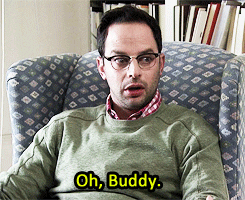 I'll answer the last question first, but don't let that confuse you too much, you colon scraping. I'm being super mean and hateful right now, because I will not be participating in Hate Week this time (well maybe in the General Hate Thread [GHT]). Now what is this Hate Week I speak of?
Hate Week is a week, dummy. In this week participants will be combining whimsy, hatred, comedy, malice, creativity, and poison, and sloshing it around like buckets of dolphin semen. You'll each be paired up with someone (at random, nothing to do with shit sipping), and you two will go at each other like a pair of Michael Vick's dogs. There will also be the General Hate Thread (GHT), where people who don't want to get paired up with someone for whatever stupid reason can slobber out some hatred on whoever wants to join in. Try not to drool too much, loser burgers.
Okay, you're still being super mean about this, just give it to me straight!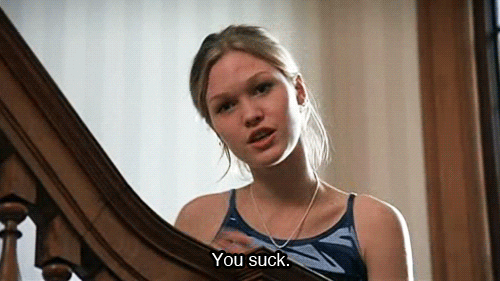 What if I want to give it to you gay? OKAY OKAY, fine. Here's the salient points you need to know:
1. Hate Week is not meant to be a place to get your actual hatred for someone out. If you legitimately hate someone, message me so I don't pair you up, because we don't want actual hatred. That's really no fun, and the whole point of Hate Week is fun.
2. Hate Week will be JULY 29-AUGUST 5th. Any Hate Week posts outside of those dates are invalid and deeply frowned upon.
3. YOU MUST SIGN UP BY JULY 26
4. Sign up in this thread, and include any areas/topics that are off limits.
5.If your partner crosses a line you have options. You could respond with
colored text
(it doesn't matter what color) to let your partner know that a line was crossed (best used when the line crossing wasn't malicious or whatever), or PM your partner.
In all cases, PM me, and feel free to let that be your only action
. I will absolutely deal with line-crossings for you, no questions asked.
6. Reiterating the point of 5, if your partner has an off limits area/topic, don't be a vile ass and poke at that area/topic anyway. That is completely uncool without exception. If your partner (and/or I) lets you know you crossed a line, act like an adult and own it, apologize, and move on.
7. Examples of Hate Week posts from the past can be found in
The Ghosts Of Merriments Past
section of the website. Pay special attention to JamesT, HarpingCarp, and DinoVader's content if you're looking for inspiration.
8. Have fun! Be creative! Hate well!
Is there anything else I should know?
OF COURSE THERE IS, PUCKERNUGGET.
Hate Week posts and threads must be properly labeled.
All thread titles must include the words "Hate Week" or end with "(HW)". All posts must have a hate week disclaimer at the end, for example:
YOU ALL ARE WILDLY INEPT AT BEING FUNCTIONING HUMANS (HW)

A silly, yet savage, detailing of why you all are awful.

This post brought to you by Hate Week.
Anything else?
NOW SIGN UP AND GET READY TO HATE!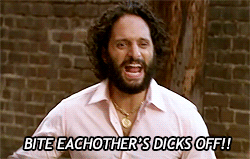 GARBAGE LIST:
Piter Lauchy
iMURDAu
Australia
sunglasses
Tesseracts
CarrieVS
NathanLoiselle
Revolving Royal
Krashlia
jbobsully11
Dr. Ambiguous
Toy
Bromo
Matt the Czar
BROWNRECLUSE
Kivutar
EricTheBearJew
reallifegirl
52xMax
Irishjava
DanteHoratio
cmsellers