VALENTINE'S DAY SECRET CUPID EXCHANGE 2016
Hey hey hey, it's almost Valentine's day! Whether or not you have an actual human to celebrate with (and if you do, WE DON'T BELIEVE YOU), there's something creepily fun about getting an electronic declaration of love from an anonymous person on the Internet! Right? Right?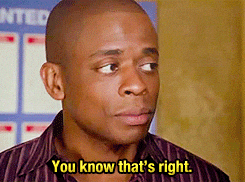 So! It's simple really, sign up by posting in this thread by February 8, and then await a PM from me (or possibly another Mod) with the name of your randomly selected Cupid-ee (aka, the recipient of your gift)! You will then need to make something for that person (be it a poem, slideshow, song, flash mob extravaganza, etc) by
absolutely
no later than February 13th. On the 14th, you will receive gift from your Secret Cupid via PM!
FAQs:
How do I submit my gift?
Soundcloud, Dropbox, Google Drive, email, and good ol' PMs. I will do everything in my power to keep your anonymity (and virginity, if applicable) intact.
Can I ask who was my Secret Cupid?
I mean, I guess you can, but that doesn't mean they are under any obligation to reveal themselves.
I have no idea what to make for my Cupid-ee! Help!
Well, if they posted in
this thread
you could start there. Otherwise, uh...stalk the heck out of their previous posts and go with your gut. By that I mean listen to your intuition, don't send a picture of your belly.
TIME IS ALMOST UP AND I AM NEVER GOING TO FINISH! WHAT DO I DO?
Well first of all, I'm no doctor who deals with orgasms, that's up to Doc Logan and/or Dr. Ambiguous...wait, no, they don't know about that either. But really, let me know as soon as you know that to be the case and I will cover for you (or get a
prostitute
mercenary
willing member to do it).
I have other questions!
Shoot me a PM, and I'll fire a response back as soon as I can!
PARTICIPANTS SO FAR:
JamishT
sunglasses
Australia
Knicholas
Ladki96
Revolving Royal
gregfrankenstein
jbobsully11
Kevin_Durant
iMURDAu
reallifegirl
Tesseracts
Anglerphobe
SilverMaple
Tuli