@Asami:
I agree that lazy "both sides" rhetoric isn't helping, in part because it ignores the logic of escalation. In a blood feud, there's never a single point in time where both sides are "even". Rather, when one side believes they've gotten "even", the other side sees that as a new provocation that they have to "get even" for too. So instead of matching each other's offenses, each side progressively tops the other. They pull out a knife, you pull out a gun. They send one of yours to the hospital, you send one of theirs to the morgue. So at any given point, one side is always on top. That's exactly why the feud continues--the "losing" side can't tolerate that they're losing, so they escalate again. That, to me, better describes the dynamic between the parties than one side being totally right and the other completely in the wrong, or the popular moderate/centrist argument that both sides have done an equal amount of bad things.
As such, I'm not so much convinced that "both sides are equally to blame" as I am worried about what happens when the Democrats take the government back and get their chance to escalate on what Republicans have done lately. The left has definitely shown an appetite for payback, and I worry that that means continuing to race Republicans to the bottom. Even if Republicans win that race in the end, I don't think it's good for us or the country to participate in it at all.
CMsellers' thread on Gingrich seems to be more squarely devoted to this question of "which side of American politics is more responsible for the state of American politics", though, so I'm responding to that question more directly there. To address the specific questions you raised, though:
1. To the best of my knowledge it's true that antifa hasn't killed anyone, though
one guy
at the Berkeley protests last year came close by beating people with a metal bike lock. Unfortunately, thanks to that asshole who
shot at Republican members of Congress
while they were playing baseball and put Steve Scalise in the hospital, we can't really say in fairness that our side doesn't try to kill people.
2. Regarding Franken and Ellison, I realize there's unrest in the party over them. The reason there's unrest is that, while many people have taken the allegations against them seriously, there's still a lot of people on the left arguing that what Franken did was no big deal, or that the accusations against Ellison are a GOP smear, or that we can't afford moral quibbles because the GOP is too big a threat, and so forth. In other words, the same bullshit defenses Trumpers used for Trump, and Moore voters used for Moore. Those folks don't seem to be a majority of the left, but they're around and I'm angry with them. That's all I'm saying.
@Marcuse:
Marcuse wrote:There's a really big difference between calmly asking the question about good faith, and quite another to have a group of people screaming at each other baseless or near baseless accusation about the topic to no end.
First question: How do we know the accusations are baseless (and perhaps more important, that the person raising them
knows
they're baseless) before we've discussed the matter with that person?
Second question: Is raising one's voice ever acceptable or necessary? Granting
arguendo
to these people that their accusations are valid, would any of them be justified in being angry to the point of such (comparatively minor) impoliteness?
@Kate:
Kate wrote:Speak for yourself. I'm not a moderate or a person who endeavors to be civil because these things aren't worth getting worked up about. This is actually ironically my third attempt at responding because my first two were not very civil.

To start, I am pro-life. I am not saying that to spark the debate, but to ask you to step back and think about what that means for me to live in a country with some of the loosest abortion restrictions in the world. I mean really think about it.

That means I am living in a world where 60 million children have been killed, in a completely legal way, since Roe v. Wade passed, in modern times. Half a million children a year are killed every year in my country, with minority, impoverished, and disabled babies especially vulnerable to this killing, and it's totally legal and in fact it is celebrated by some.

Do you really believe that this isn't a thing I find worth getting worked up about? Like do you think I go to bed at night and say "Well sure, lots of babies were intentionally killed today in my country, not to mention the rest of the world, but well differences of opinion so I guess I will just not be upset!" When I was pregnant with my sons and getting my 18 week ultrasounds and watching them squirm around and suck their thumbs and feeling the most intense love I have ever felt, such that I cannot even begin to put it in words, do you think I wasn't just a little emotional that if Andy and my roles were reversed he could have chosen to end their existences at any moment and there wouldn't have been a thing I could do?

That is the world I live in. And by your logic, it shouldn't be my responsibility to refrain from calling people baby murderers or shouting that half of America is fine with murdering children. Hell, by that logic, one could hardly blame clinic bombers for killing a few bad guys to save who knows how many innocent little babies, right? Wrong. Of course it's wrong. Because there is nothing you can do to convince me that these are not children being killed by abortion; my personal philosophy says that all human organisms are people and so far scientifically no one has been able to "bridge that gap" to show me that these aren't human organisms. This is just how it is. The onus is on me to listen, and understand and believe that people who disagree with me do not see the world the way I do and do not have the motivation of killing people for the sake of a lower priority. Even if they see fetuses as people, for the most part they are only reluctantly okay with abortion in that instance because bodily integrity takes priority. That does not make them bad people and the onus is on me to understand that.

Frankly, it's a bit much to assume that I am not calling conservatives racist because I don't find racial injustice in this country real or worth getting worked up about. Thomas Paine said that trying to argue with people who have abandoned all reason is like trying to administer medication to a dead man. I'm paraphrasing but that's the gist and that is kind of where it feels like we are right now. Someone who starts on "pro-choicers are baby-killers!" Has already demonstrated that they aren't inclined to listen. Someone who says "everyone who voted for Trump is a racist!" Has demonstrated they are disinclined to listen. Someone who says " Those SJWs are just virtue signaling and don't care about minorities!" Is already not listening. So why is the onus on moderates when the failure in communication is coming entirely from the people who are actively choosing to not listen?

No one needs to concede that the other side is right, or that the status quo should be accepted because some people are okay with it. No one needs to dim their fire and passion. But civility is everyone's responsibility, not for its own sake and not to avoid conflict. It is easy to avoid conflict by being uncivil. Do you understand how easy it would make my life if I just said, "everyone who supports abortion is evil or stupid." That's a much simpler world. That's a great excuse to do nothing but complain to the choir because you can't fix evil or stupid. Civility is every adult's responsibility because every human deserves the basic respect to at least be heard before being judged, and because frankly you can't get anywhere without it. People calling for genuine civility aren't ignoring problems, they're trying hard to fix problems. We can't do that if we start from a place of bad faith, and the responsibility lies with the people acting in bad faith. We don't need incivility. The civil are not responsible for the incivility. We might need to try and work through it, but we don't need to accept that people just can't help it because of how they see the world. They can, and they should, because they are adults and adults should figure out how to have empathy, it's part of growing up.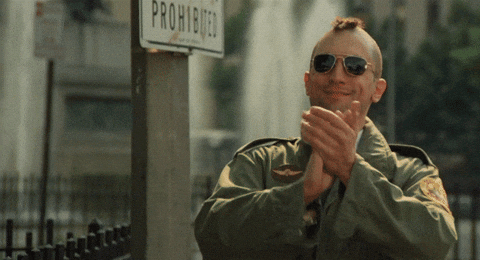 Well said, Kate. Would have been interesting to have seen your first couple responses, though. Since this one was kind of uncivil itself, they must have been pretty spicy.
But why not? If you think I believe that you, personally, don't care about millions of babies (using your definition) getting massacred for the sake of convenience, why shouldn't you be angry at that? That would be a horrible thing to think of you, almost like calling you a sociopath. And how would you ever find out if you were right about me or not if you didn't say anything, if you shied away from responding or locked the thread or simply called me a fucking asshole and left because you presumed from
my
apparently uncivil remarks that I'm not reachable?
For the record, I can't pretend to imagine what it's like to be pro-life in this country, where you don't even get so much as a vote on the matter. I don't pretend to understand how you feel about it. I have known and loved pro-lifers before, though, as well as others in similar boats like animal rights folks, so I've felt some taste of the pain. I've also seen your tenderness before, your obvious care for children and the defenseless in general. I don't know what I said that made you think I think you don't care about babies, but that's certainly not what I meant to say.
Further responses later; gotta take a break now.