Please note, the following contains dark humor as that is how the OP copes. Which she learned at the knee from her father. The following GIFS are all from shows they watched together.
Hi TCS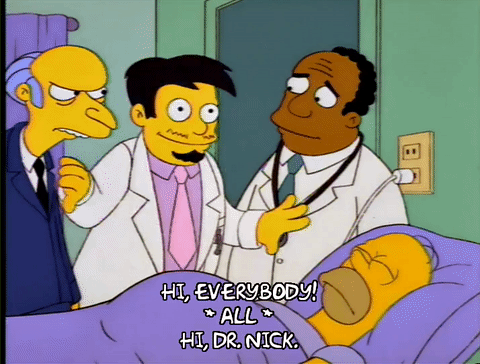 A couple of you know from Discord but recently I've had a bit of a shit sandwich.
My dad was
found dead
on Saturday. It turns out that if you have a strong history of heart disease and have been having left arm pain you should see the doctor.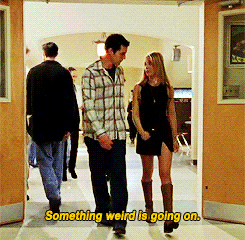 Anyhoo, for years he had been claiming he had a will. And we found a piece of paper with his name on it and...nothing else. So that's out the door. And it turns out in PA that means all us children have to agree to everything. That actually isn't that big of an issue. We've already agreed to use whatever he has to pay his bills, his cremation, his memorial and if anything is left over to split 5 ways. However, PA does not accept verbal agreements or even informal written ones. No, I'll need to have them sign all sorts of shit. Just so I can access his bank account to pay for his own cremation. Realizing all this, I consulted my friend's dad, a retired lawyer who recommended a lawyer. Consultation for lawyer: made. But not til next week.
Meanwhile I'm having ever so much fun waiting on hold for 40 minutes at a time to tell his 401 K provider he's dead, as his work told me to do, just to find out that I'm not supposed to call them. It's supposed to be his work.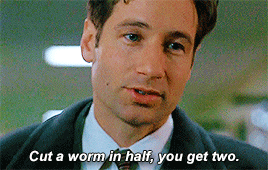 Eventually I get ahold of someone who actually fucking knows something. But, I can't do jack or shit without a short certificate and they're "waiting on his death to be processed in the computer." It was entered on Sunday, but still hasn't gone through yet?
So let me break down my week thus far:
~Get called Saturday to be told my dad is dead and my brother is not handling it well. At all.
~wait to get coverage at work so I can leave
~frantically get down to my dad's apartment to meet the coroner all while explaining to my siblings that no, you don't want to see the body, face down death =lividity in a very bad place.
~Try to call cremation society and get no answer.
~Go down to the apartment and take ownership of Dad's cockatiel that he's fed exclusively grocery store seed based feeds for 20 years. How is this bird alive?!
~Meanwhile I had xmas celebration planned at my sister's. We decided to stick with that, because then we can talk about our plans and just decompress. Which is 3 hours one way. We go. It was ok. Frayed nerves soothed with garlic bread and pie.
~Monday comes. EVERYONE decides they want to come with me to the funeral home for some reason. I'm honestly puzzled but ok. Come on in. It's not like we're going to have a viewing or a service for a while.
~And back to the apartment! It still smells like smoke. Heavily. I made the mistake of trying to sort things and just throw everything in a box for sorting later once I found an envelope FULL OF BEADS. WHY?! Also he's a hoarder. He has movie tickets from 1975 for fuck's sake.
~Tuesday-drive all over the place just to find out nothing is ready and that I've been told a bunch of incorrect shit. I'm exhausted. Go home and crash.
~Weds- realized that going into work so soon was kinda dumb.
So now the rest of the week, we're going to be going down Sat and making sure everything else is out of the apartment. Then I need to sort through a box of over 1000 photographs since I promised to scan them so that we can all enjoy them.
Me when I realized how many photos existed: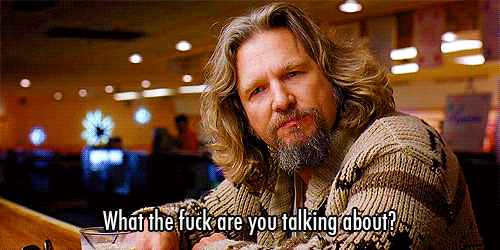 We're also trying to book a place for his memorial and trying to find what's available. He's not religious so we don't plan on having anything in a church and he knew just about EVERYONE in town so we want to make is accessible.
Anyhoo, make sure your parents have a will, make sure you have a will, do not leave envelopes full of beads for your children to find.