Tyson Fury has gone a long way...
From that.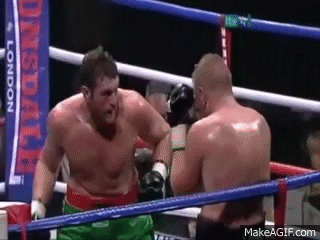 To this.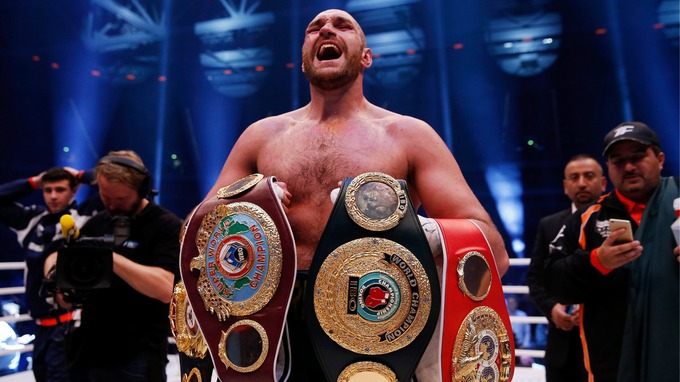 And then to that (and a whole range of mental problems).
And now? Now he is back.
Former heavyweight champion of the world Tyson Fury returns to action this weekend in an eagerly anticipated comeback that has seen him out of the ring for two and a half years to date.

A lot of intrigue surrounds Saturday night's fight at the Manchester Arena against Sefer Seferi – in terms of what type of Fury will turn up.

Training under new head coach Ben Davison Fury has managed to lose an incredible amount of weight over the past six to eight months or so.

The big question will be around his timing – how far off will it be from where it was against Wladimir Klitschko?
Recent footage of Tyson Fury training in preparation of his comeback.
How will he fair in the 9th of June tune-up fight with Sefer? Does he have a chance with current heavyweight champ Anthony Joshua who got wobbled by an old Klitschko, how about against Wilder?
Of course the big guy who once uppercut himself has his own opinion on the matter.
Former world heavyweight champion Tyson Fury says he will need to beat Anthony Joshua and Deontay Wilder to be considered a legend.

Briton Joshua, 28, is the reigning WBA, IBF and WBO champion, while 32-year-old American Wilder holds the WBC crown.

"I have to beat both of them in order for my career to be defined, and to be looked back at as a legendary champion," Fury told BBC Sport.

He faces Albania's Sefer Seferi in his comeback fight on 9 June in Manchester.

Fury, 29, has not fought since claiming the IBF, WBA and WBO titles from Wladimir Klitschko in November 2015.

The Manchester-born fighter, who is unbeaten in 25 fights, said he will "expose" Wilder and Joshua "not as useless or they can't fight, but just lesser people than me in a boxing ring".

"Whatever they bring, I can adapt," he added. "I don't think they'll land on me."